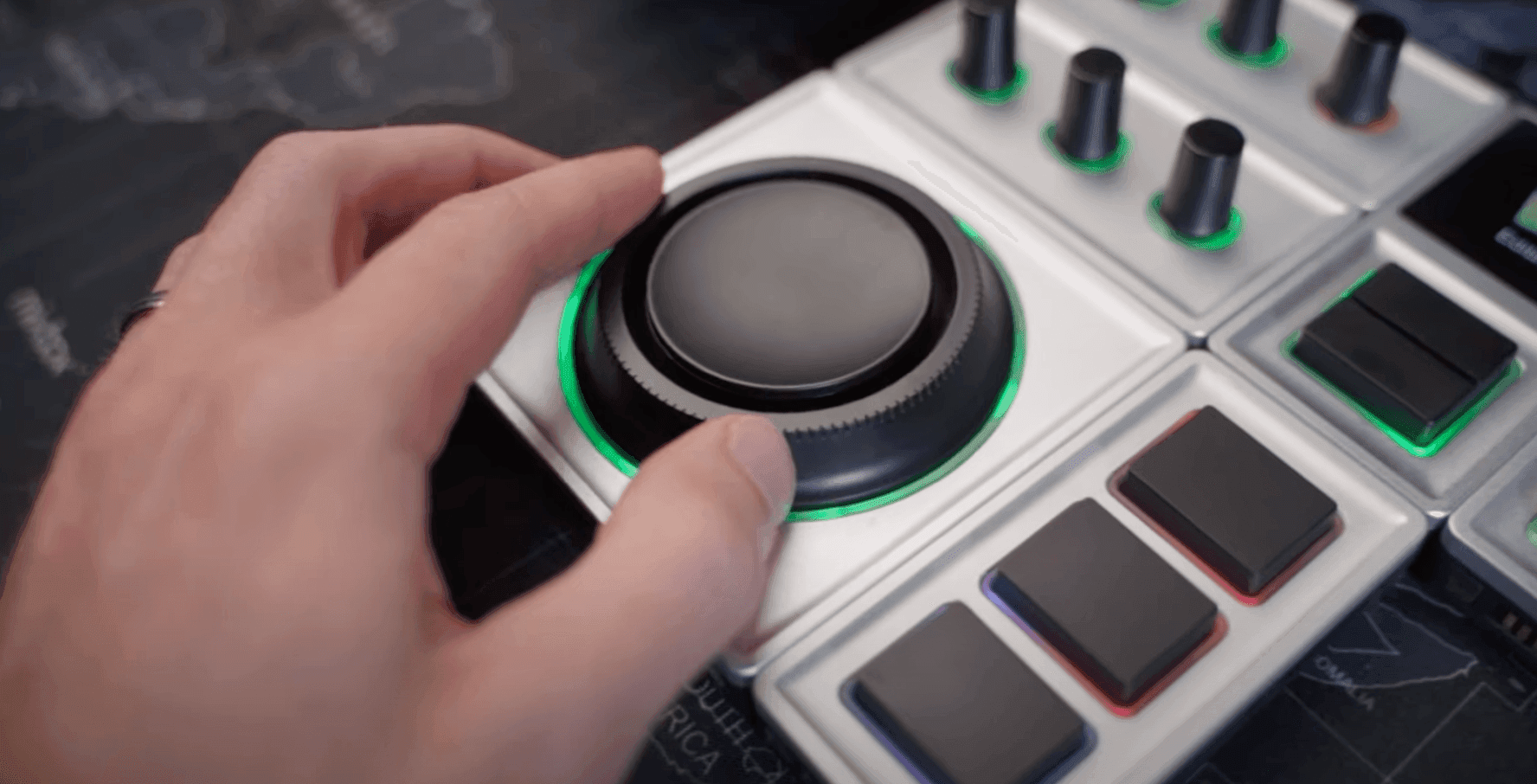 A first-of-its-kind input device designed for expressive control, Orbiter has gone through many iterations to land on the module we have today to help you unlock your next level of creativity and productivity.. Orbiter is a key ingredient in many of our customers workflows so we thought we'd share the top 5 most popular uses across apps. Here's a look at the top 5 most used functions of the orbiter!
Lightroom - Exposure
Photographers are a large cohort of our customers, so it's not surprising (to us at least) that temp, tint and exposure control in Lightroom is the most used function with Orbiter. With 216 actuation ticks per rotation, the larger radius of the Orbiter's dial and the pressure sensitive disc, Orbiter can control multiple stages of editing in one module giving you absolute precision if your edits. Watch Photographer and Youtuber Taylor Jackson's first impression of using Orbiter in Lightroom.
Premiere Pro - Timeline jog
One of the most used functions for Orbiter across our video and film customers is timeline jog. The ability to quickly scroll through frames in your timeline 2x faster with Monogram makes editing and culling clips into your project a breeze. The quicker you turn the ring, the faster the acceleration through the timeline! Check out Jason Levine's video masterclass to learn more about Monogram in Premiere Pro.
Lightroom - Crop Scale
Orbiter's 'Crop Position & Scale' preset allows both cropping and positioning in the cropped section using the same module, almost like an all-in-one crop preset! Simply crop your image to the correct size and position the crop box right where you need it without having to take your hands off of Orbiter. Trust us, you'll never want to crop with a mouse again.
Photoshop - Brush Size
We released our Photoshop integration in November 2021, and since then we've seen incredible uptake from photographers to designers. ] When changing brush sizes, fine control and precision is key. With a turn of the Orbiter you can smoothly scale brush sizes while painting, masking, cloning and more. It eliminates the need for your keyboard and gives you much more precision than slider adjustments in Photoshop's interface, , just turn the dial and voila!
Capture One - Exposure
Adjusting exposure in Capture One is also among the most popular functionalities of Orbiter. Tethered in studio, our customers love using Orbiter to quickly make adjustments as shots flow in without the need to touch the mouse. And at home, applying finite exposure adjustments while culling speeds up the process allowing you to focus on the work and not on the adjustments.
With a lot more to offer, we hope you find the Orbiter a fun tool to fulfill your creative needs with flexibility across a multitude of actions. If you want to learn more about our process of creating Orbiter, be sure to read our blog on how it was built.