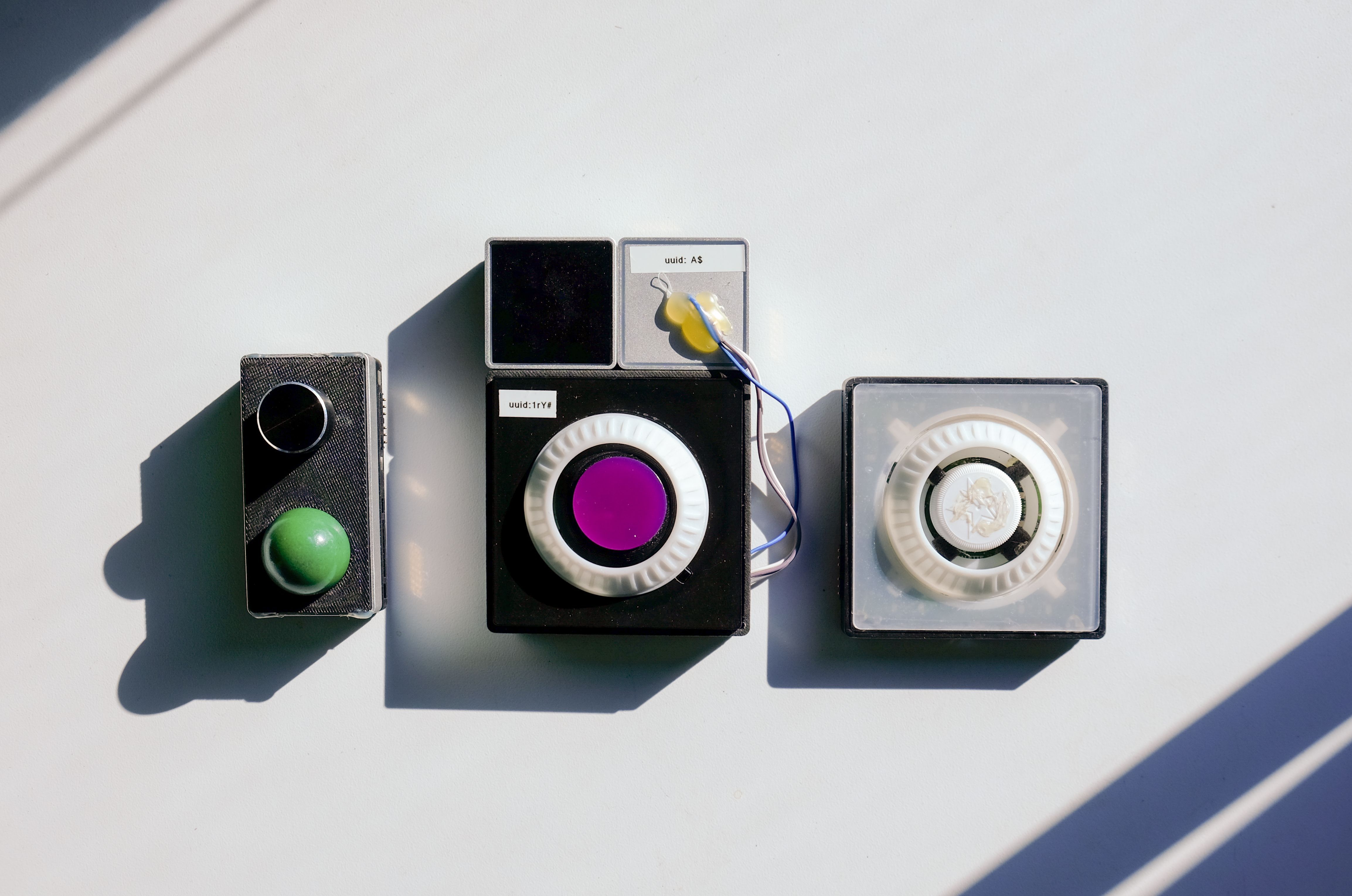 We started the design journey for Orbiter to invent something that enables expressive control over multiple axes simultaneously. Namely, we were thinking about colour grading, motion graphics, and music production - the most common uses by our customers.
Take colour grading as an example. Hue, saturation, and luminance are all interrelated parameters; each is as important as another. You need the perfect combination to achieve a given look and feel. Rather than assigning these parameters to individual dials, we believed it would be a simpler and more enjoyable experience if they could all be manipulated by one hand.
Another issue we encountered was the difficulty in isolating an axis from the trackball. We wanted to give our customers the ability to actuate exclusively on the X or Y axis. This is important for use cases like video motion graphics, where you may need to move the clip along one axis only.
A gesture controller, for example, offers six axes of control. However, it is virtually impossible to only actuate one axis at a time. This isn't a problem for the intended application of gesture controllers: controlling viewports in CAD programs. Controls for viewing content do not require the same level of precision compared to creating content.
In the end, the ball didn't pass our tests.
This would set the tone for future iterations of Orbiter.
For our third prototype, the focus was on slimming the size to give the wrist a more natural posture. We know many of our customers work in similar positions for hours, so this was a key consideration at this stage. In addition, we handcrafted our own X-Y control mechanism using a repurposed San Pellegrino bottle cap.
After a couple more iterations focusing on the mechanical structure and calibration algorithm, the Orbiter was ready for showtime. The penultimate iteration (shown below left) was showcased in our Kickstarter campaign. You will notice there is a difference between this iteration and the final design (shown below right).
The final version of Orbiter dutifully fulfils our original design intent: a modular expressive controller that lets you control multiple axes simultaneously and independently.
In the final production version, the X-Y control disc was made smaller in diameter and has a more contoured shape. More importantly, the ring was moved up to the same elevation as the disc.
We made this change after feedback from our beta testers. The problem with the original design was that you could not perform full rotations with the ring – an important characteristic for jog wheels. We had focused too much on increasing the disc size, to the detriment of the ring's functionality.
The new ring design also lets you grip by the sides of the ring as well as spinning by pressing the top of the ring. This adds flexibility for the diverse range of tasks our customers work in. All of this considered, we refer to this now as the Infinite Encoder Ring.
After changes were made and underlying structure updated, we finally shipped the production version of Orbiter to our Kickstarter backers in November, 2020. On that note, we are grateful for all the support from our fans, backers, and customers, especially through all of the delays due to COVID.
The final version of Orbiter dutifully fulfils our original design intent: a modular expressive controller that lets you control multiple axes simultaneously and independently. It is beautifully constructed, perfectly damped, and seamlessly integrated with other Monogram modules. And yes, we have a patent on it.
We hope you have as much fun creating with Orbiter as we've had bringing it to reality. We are here to help unlock your next level of productivity and creativity. Tag us with #monogramcc and let us know what you've made!