Our story
We inspire creativity and productivity by designing tools that adapt to fit each creative
Our award-winning first generation hardware, Palette Gear, launched on Kickstarter in 2013. Since then, we've inspired tens of thousands of creatives that there is a better way to create. We challenged the status quo by transforming how creatives interact with creative software. We listened to thousands of creatives on what features they wanted. Then we built a tool that had the highest impact for actual creative professionals and their day-to-day workflows.
In 2019, we launched our second generation hardware, Creative Console. We took everything we learned from our first generation gear and upgraded it in every way imaginable. Today, we're empowering creatives to connect and interact with their work in both new and familiar ways. As Monogram, we embrace a larger vision that grows from our roots in photography and into the world of digital creation as a whole. Professionalism, authenticity, and individuality. These qualities are also what we hope creatives will achieve when using our tools—their best work, worthy of their signature.
Our Culture
Everyone is creative
Imagination and creativity are universal, empowering and uniting humanity. We're building a future where digital experiences, individual expression, and creativity are unconstrained by technology.
Commitment to our craft
As passionate creators and tool makers, we love the creative process. We continuously strive to improve and we approach every design with thoughtful intent.
Original thinking
We look beyond fads to understand the world from fundamentals. We combine research and thoughtful understanding to pursue radically new ideas and inventions. Our aim is to challenge existing human/computer interaction with new paradigms.
Community gives us purpose
Our community is the hero of our story. We strive to listen to and collaborate with our colleagues, other creatives and original thinkers. This approach opens the door to more creative possibilities.
Making others shine
We believe in elevating each other and bringing positive experiences to the world through our work. As tool makers, our ultimate achievement is in letting that creativity within shine.
Our Team
We're a small and passionate team of makers and designers who believe tools should be purpose-built for the workflow
Brette Baybutt
Customer Success Lead
Chelsea Barta
Software Developer
Greg Barber
VP Business Development
Joseph Qi
Product Engineering Lead
Kevin Meikle
Marketing Director
Kyle Rozon, CPA
Finance and Operations Manager
Layal Hanouti
Product Marketing Specialist
Megan McClure
Software Developer
Rickey Wang
Hardware and Software Engineering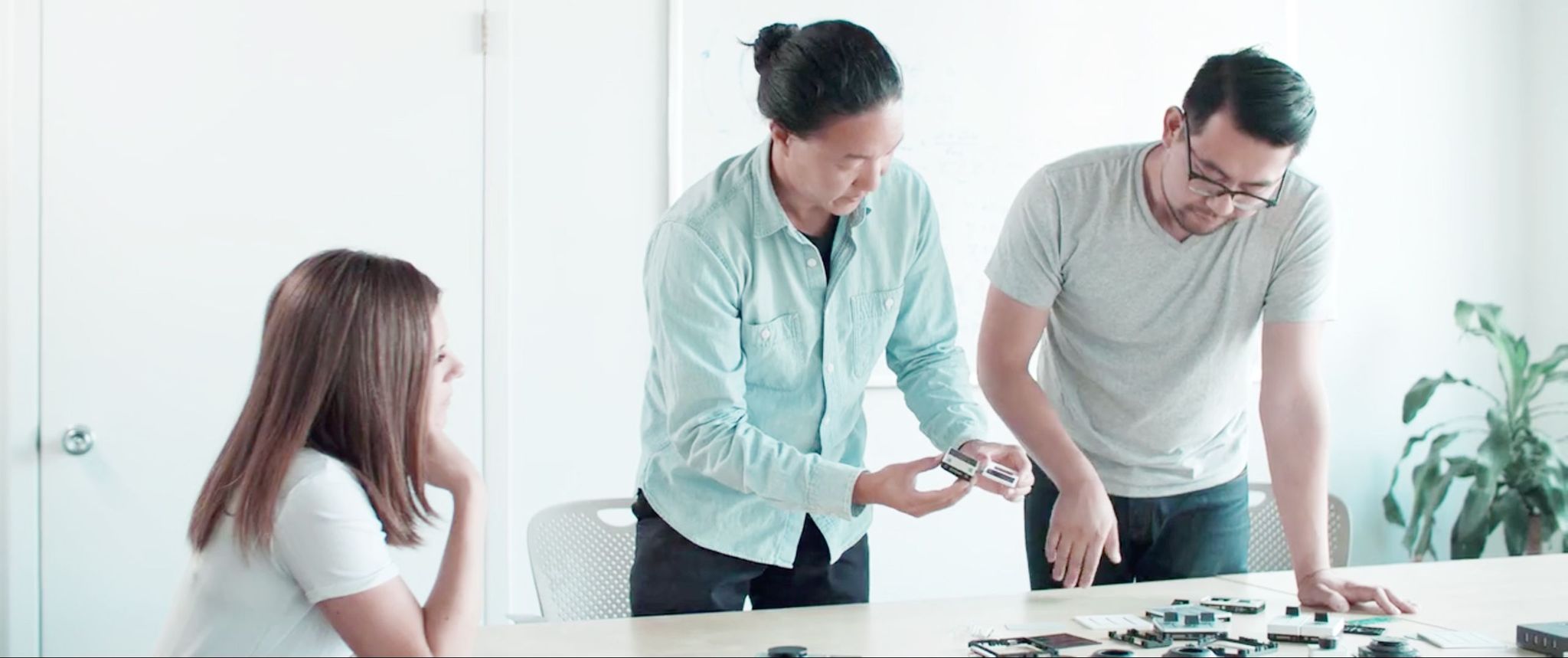 No positions are currently available
Please check back later