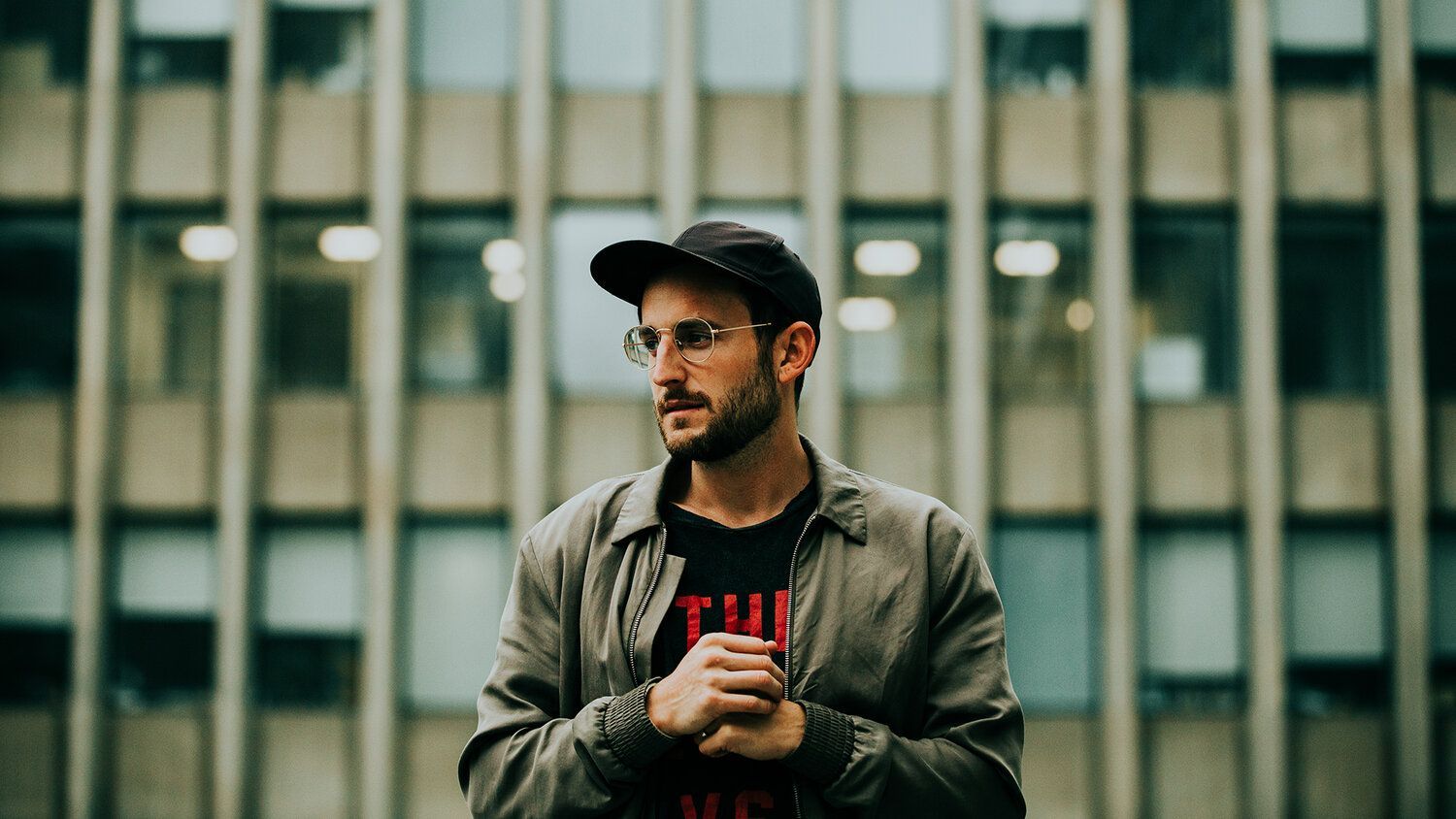 At Monogram, we're constantly looking for inspiration from the creative community. Over the years, we've worked with countless artists, composers, photographers, filmmakers; you name it. That's why, we're starting a quarterly list of the top creators in their industry (in our mind). How do we judge it you might ask? Well, we go with our gut. After all, we are all creators in one way or another and we all have differentiating opinions on what 'good' art is.
It's also important to note that we've partnered with some of these creators in the past.
Without further adieu, here is our list for this quarter…
Taylor Jackson
Wedding Photographer & Creator, 600,000+ Followers, Youtube
Starting off the list, Taylor is simply a great human being. We've worked with him on multiple occasions now, and he always thinks thoughtfully about the content he creates for his community. Check out his youtube channel for guides on how to save time culling and editing thousands of wedding photos or a look into what it's like to shoot film in Yosemite.
Josh Carney aka MusicTechHelpGuy
Music production, recording, and Logic Pro, 280,000+ Followers, Youtube
Josh is one of the most detail oriented creators we've met, and with 2-3 videos on average released per week, he has an engaged community for at home production all the way to studio recording.
Guy Michelmore
Founder of Thinkspace Education, 280,000+ Followers, Youtube
Guy is a true professional in the audio space, and is the founder of ThinkSpace Education, an online film scoring school providing post-graduate degrees in film, TV and now video games. Tips and tricks on his channel range anywhere from how to write a great melody to overviews of DAWs like Kontact in 20 mins.
Brad and Donna
Industry professional specializing in Final Cut Pro Tutorials, 20,000+ Followers, Youtube
A smaller channel but growing quickly, we've worked with Brad in the past to help support the launch of our Final Cut Pro Integration. If you're looking for ways to up your FCP effect game or learn more about color grading, this is the channel for you.
Dom Sigalas
Cubase expert & Music producer, film composer, and musicologist, 65,000+ Followers, Youtube
Dom is an absolute Cubase expert. He is consistently featured on Cubase's Youtube channel and a lover of all things DAW. If you're looking for tips on how to use virtual instruments, the best plugins or a review of a new MIDI controller, be sure to check him out.
Mark Bone
Film Director & Creator, 150,000+ Followers, Youtube
Mark is from our hometown (Toronto, Canada) and produces incredible documentaries. He also features top gear reviews and is very involved within the filmmaking community. If you're interested in how to make better documentaries or simply looking for an in-depth look at the process, look no further.
Peter Mckinnon
Photographer, Filmmaker & Creator, 5 million+ Followers, Youtube
It's basically impossible these days to talk about Youtube creators without hearing Pete's name. Also from our hometown, Pete has amassed a following far outside the creative space for his thoughtfulness and feeling he evokes in each of his videos.
Matti Haapoja
Filmmaker and Travel Inspiration, 1 million+ Followers, Youtube
Matti shoots incredible cinematic footage and he color corrects like a boss. Curious what it's like to shoot in the harsh conditions of Norway or from the beach in Maui? He has a video for you. If you're new to filmmaking and looking for tips to expose properly or compose a shot like a pro then be sure to check out Matti.
Dan Tom
Graphic Designer & Travel Photographer, 300,000+ Followers, Instagram
We've been following Dan for a while now, and his photography is incredible. Head over to his instagram and take a look at the color and feeling his photos evoke. We aren't sure how he does it, but we're in love.