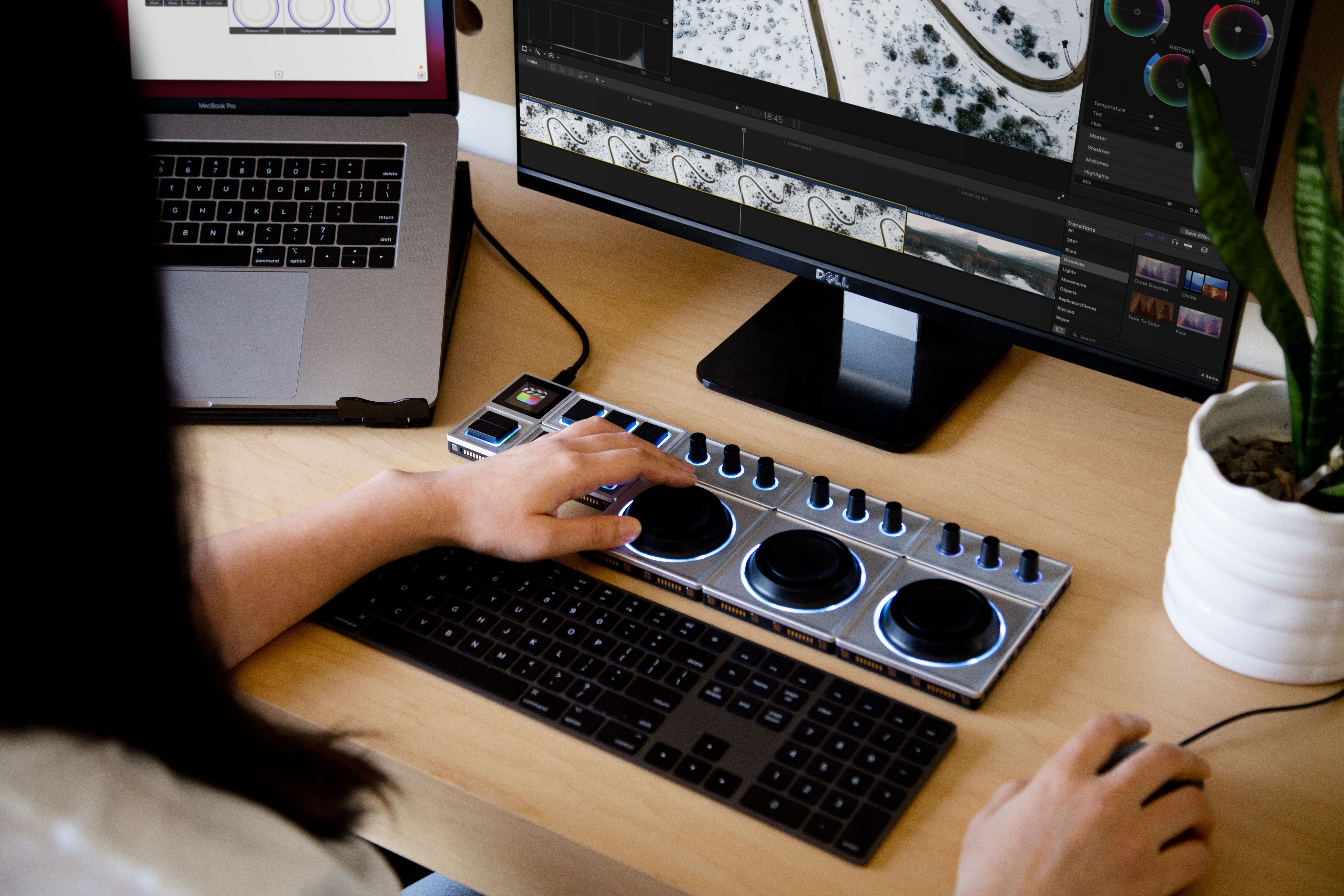 Edit Faster with the Monogram Creative Console Final Cut Pro Integration
The fastest video editing tool just got faster
Video | 1 min read
, Updated
Scroll to next section
The new Final Cut Pro integration is here!
Monogram Creative console lets you harness the power & performance of Final Cut Pro (FCP) , letting you do your best work with speed. Built in collaboration with the expert video editing team at CommandPost we set the goals to take the functionality and performance that video editors love about Final Cut Pro to the next level with Monogram's precise and configurable control surface. Monogram + Final Cut Pro lets you accelerate every video editing workflow, including:
Transport controls to navigate the timeline, zooming in and out of the timeline or tracks height, to get to your ideal edit point with speed
Trim and edit faster with the most frequently used tools in the Video Inspector at your fingertips
Color grading, which is a night and day different with Monogram.. With 1 Orbiter (or 3), you get finite control over each of your color wheels using the pressure sensitive disc, or navigate the color board with Monograms precision dials.
Anything you can imagine. Even FCP functions that do not have keyboard shortcuts are available, so you can assign frequently used functions from the menu bar and assign them to a Monogram module.
Distraction of on-screen controls is a thing of the past. Having physical controls at your fingertips means you can confidently edit, adjust and export without being lost in the clutter, letting you do your best work with speed.