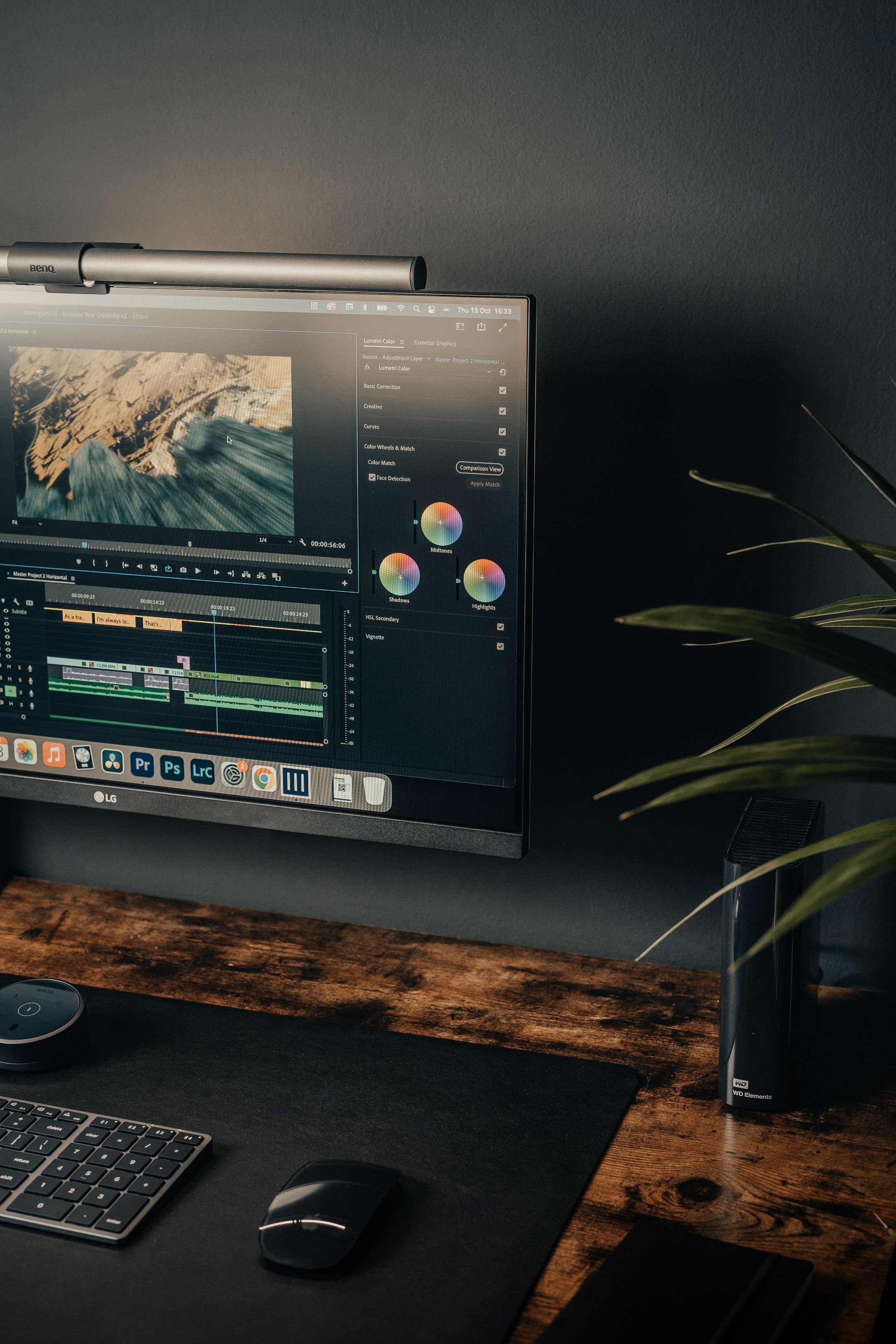 As we continue to mark an innovative 10 years of Monogram, we wanted to reflect on the progress we've made developing software that empowers creators in achieving their visions.
Our journey began with a simple goal, to streamline the creative process, starting with photo editing. In 2013, Lightroom Classic became the first app integration in our software, laying the foundation for our commitment to give creators the freedom to customize their tools to their unique needs and elevate their editing experience.
Over the years, we expanded our horizons and began integrating an array of apps spanning the realms of photography, videography, and audio production. This included apps within the Adobe Creative Cloud, Final Cut Pro, Spitfire Audio, and more. The expansion allowed us to increase the level of functionality our consoles offer and provide a diverse range of macro assignments to expedite our users' workflow. Beyond our native integrations, our console can be used universally with any application by assigning keyboard shortcuts, MIDI CC's, and Joystick commands. This feature allowed our tools to cater to creators in other industries of the creative world, such as Graphic Designers, Illustrators, and more. In 2013, we started with 468 functions. Today, we boast 10,000+ functions to automate repetitive and time-consuming tasks, enabling you to focus on what matters most - your creative work!
Through our user research, we were able to develop pre-loaded profiles for each application to support new users, while also having the option to customize each input individually using the Monogram Creator app. Over the years, we grew a community of users from around the world who have developed profiles for the software and console they use, which they submit on our profile exchange page to inspire the workflow mapping of new and existing users.
As we continue to evolve, we look forward to continuing this incredible journey with you. Your feedback, support and creativity has been instrumental in shaping Monogram into what it is today.
Here's to the next decade of innovation, collaboration, and limitless creative possibilities!