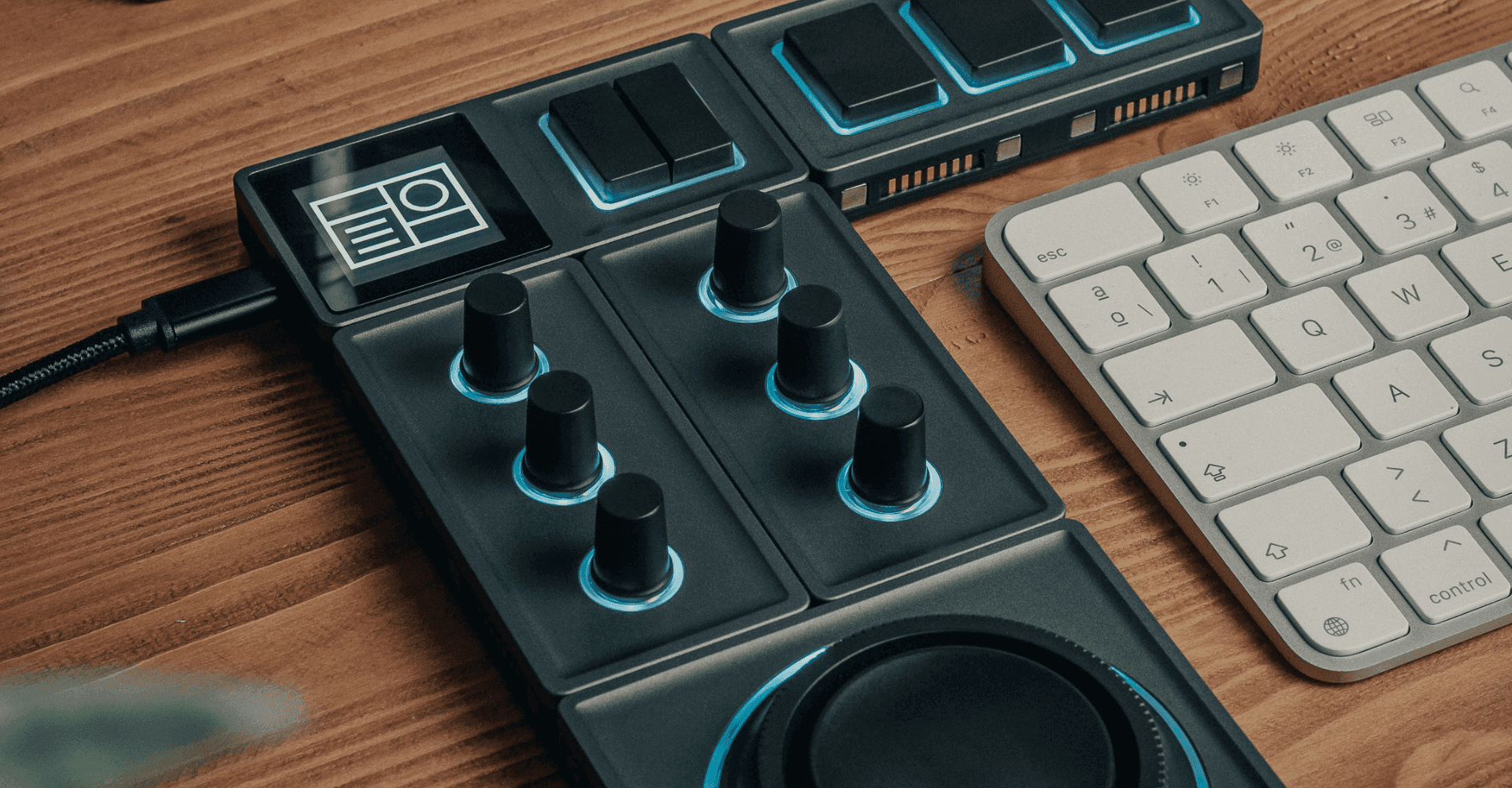 It was a vision that began a decade ago - a vision to reimagine customization and design tools to enhance human-computer interactions and empower creative professionals. As Monogram marks its 10-year anniversary, let's take a journey through the years and how we came to be.
Palette Beginnings
Founded in 2013, our company started on the philosophy that your tools should fit the way you work, not the other way around. We wanted to build a tool that has the highest impact for creative professionals and their day-to-day workflows. So, we unveiled our first fully customizable and modular input device, Palette, along with the foundation of its software platform.
After launching on Kitckstarter, our small team of product designers and software developers needed to solve many problems to make analog inputs work well in a world of endless menus and keyboard shortcuts. To solve this, the team collaborated closely with software makers like Adobe, and created the first control surface for Adobe Lightroom.
Monogram Creative Console
The year 2019 marked the next evolution of Palette, and launched our second generation product, Creative Console. It brought together years of user feedback, technological advancements, mistakes learned, and fresh ideas. It introduced a more ergonomic design, real-time operating system, new Orbiter 3D modules, and thousands of software improvements.
Creative console was also used by even more pros in the creative industry including several award winning composers, filmmakers, and multiple Hollywood projects like The Mandalorian, and the Lion King.We received industry recognition by being selected for Wired Magazine's Gear of the Year, and taking home a trophy for Core 77's Design Awards in 2021.
We are very grateful for our Monogram family and the wonderful, creative community we've gained over the years. We are very excited for what's to come as we continue to challenge the status quo and transform how creatives interact with creative software.
Stay tuned over the next few weeks as we prepare to share something new and exciting!