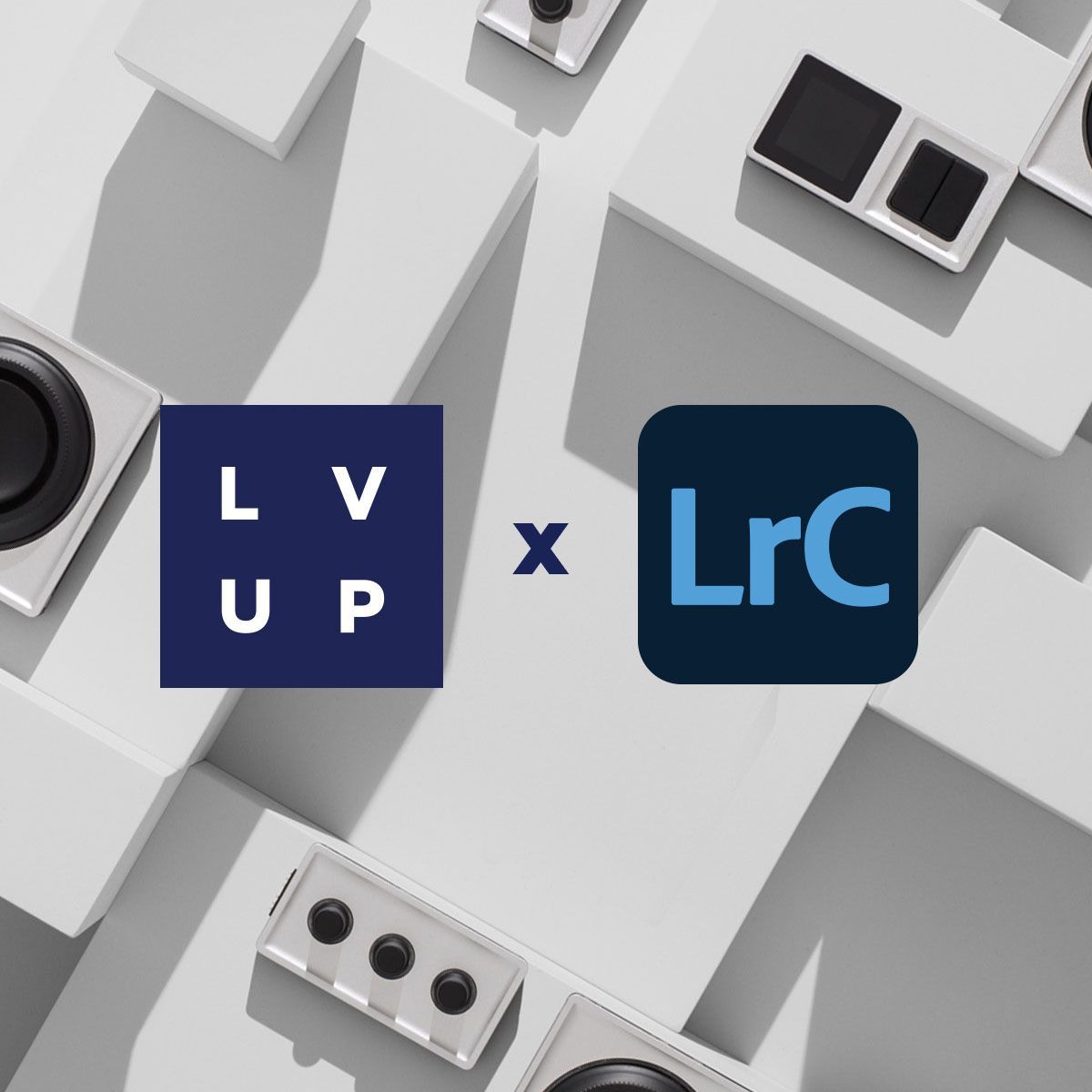 LV UP with Monogram: Lightroom Classic
Learn how to use a Monogram Creative Console with Lightroom Classic
Photo | 2 min read
, Updated
Scroll to next section
LV UP with Monogram: Lightroom Color Grading
How to Streamline Your Color Grading Workflow in Lightroom Classic using Monogram Creative Console:
Set up the Orbiter module to control color grading wheels. Click on the Orbiter module in the Monogram Creator App and select color grading. Designate this profile to control the shadows wheel. Set up one of your key modules to reset the color grading for shadows.
Make three other Lightroom profiles and do the same thing for mid-tones, highlights, and the global color wheel. Assign the keys on your core module to switch between profiles in the creator.
In Lightroom, tilt the Orbiter's disk in any direction to make precise adjustments to the shadows wheel. Turn the Orbiter's ring to adjust the luminance. Use the next profile key on your core module to switch to the mid-tones profile. Actuate the Orbiter to adjust the mid-tones wheel. Reset these changes using the reset key.
Assign a set of dials to control hue and saturation. In the Monogram Creator App, select the mixer hue and choose the blue hue. Click done and select mixer saturation and then blue saturation. In Lightroom, turn these dials to adjust the color of the sky. Press down on the corresponding dial to reset either of these values.
Assign a key to toggle the before and after view. In the Monogram Creator App, click on a key, scroll down and select the view before and after. Press this key to toggle the before and after split screen.
By following these steps, you can quickly edit photos using multiple color grading wheels with only a single Orbiter module.
LV UP with Monogram: Masking in Lightroom Classic
How to Use Monogram Creative Console for Masking in Lightroom Classic:
Open Monogram Creator and load a new Lightroom profile
Open Quick Start Profiles panel and select Basic Panel 1
Click on the Masking tab to see the masks already created
With a mask selected, actuate the corresponding module to adjust Basic Panel sliders
Edit any mask with the same set of modules by selecting another mask
Close the Masking tab to return to editing the global basic panel as a whole
This context-sensitive workflow streamlines the editing process on masked layers in Lightroom Classic.