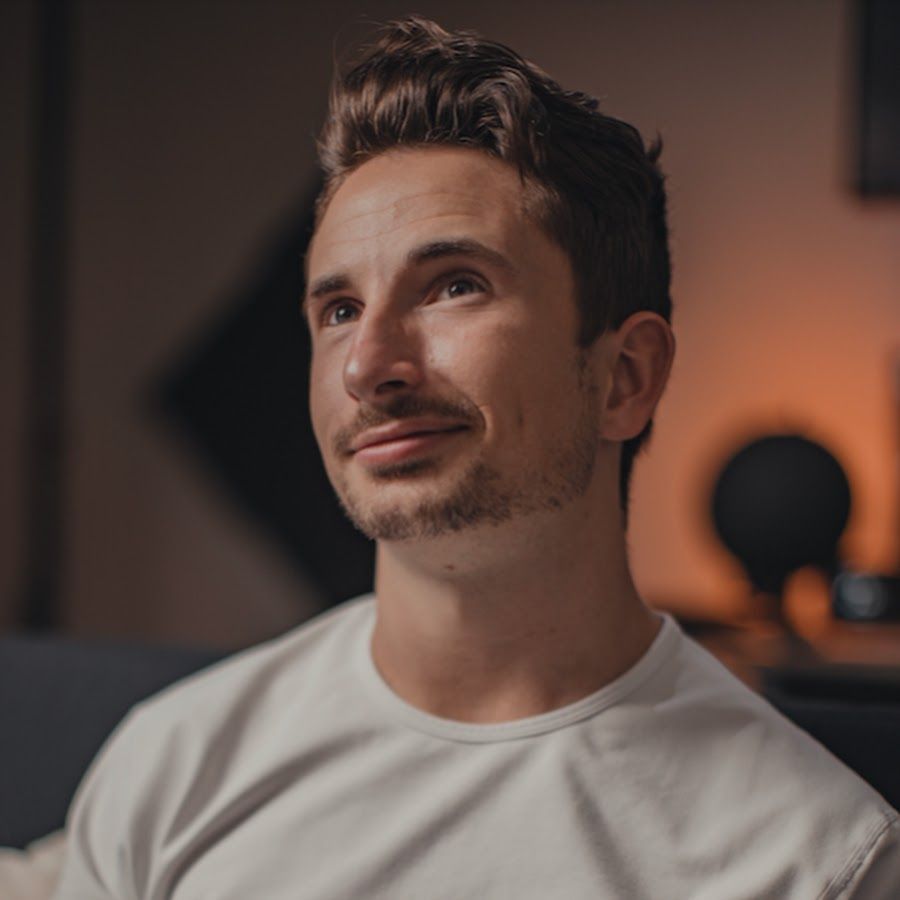 Landon Bytheway is a filmmaker, entrepreneur, educator and father with a goal to create professional opportunities for himself and the people around him. Landon's talent is showcased throughout his content on social media where he creates engaging promotional and informative content while providing educational opportunities through workshops.
Landon has been a long time user of Monogram and so we wanted to learn more about his creative journey and how Monogram has supported and enhanced his workflow.
How did you get started in the creative space and what inspired you to begin?
I got started in the creative space in 2014 when I was a Junior in High School. My friend had a camera and made hype videos for the school and it immediately caught my attention. At the time, not nearly as many people were creating content, and it felt like a really natural way for me to stand out and be good at something.
How do you develop ideas for new videos and what does your workflow look like?
I actively follow and engage with creators that inspire me – big or small. I definitely take inspiration from videos that are trending and then reimagine them in my own way.
What do you think are the most important elements of filmmaking and why?
I think the most important element of filmmaking is the story. Obviously it's important to have things such as good lighting, composition, camera movement, but if the story sucks, it's most likely game over. Even with short-form content, there needs to be some kind of story being told to keep your viewers engaged.
What were some of the mistakes you made at the beginning of your career that you learned from?
My first production company was a group of four guys. Two videographers, one person to manage the business, and the other to manage our finances which were non-existent. There's nothing inherently wrong with partnering up, but don't get too ahead of yourself. We ended up dissolving that company after 6 months or so. Since then, I've always made sure to do as much as I possibly can by myself– ideally getting the business to become cash flow positive before evaluating and considering bringing on partners if it'll help bring it to the next level.
What is the number one tip you would have for someone getting started in the filmmaking space?
Nowadays it's really easy to educate yourself on the creative aspect. Most filmmakers and videographers get into the space because they have a creative mind, which is awesome, but don't forget that at some point you need to make money. Instead of spending 100% of your time creating and storyboarding, take 20% of that time to develop your understanding of business. Surround yourself with successful people, find a mentor, and really try to understand what will help your company grow.
What do you look for in tools to increase your productivity and enhance your work?
I always look to see if the product will save me time, even if it's just a few seconds for every hour that I work. When you're in a creative flow, the last thing you want is to be hindered by your computer freezing or your wireless mouse disconnecting.
How has Monogram made a difference to your editing workflow?
Monogram has made editing feel more tactile and almost analogue. I strangely feel a deeper connection to my work when I can physically turn a dial and watch my exposure change as I'm color grading. Even everyday tasks like emails and navigating my folders are just smoother and more enjoyable with the monogram console.
What's your favorite Monogram feature?
I think the best feature of the Monogram is how customizable it is. The fact that pretty much all of the programs I use on a daily basis can be loaded into the Monogram software and tailored to meet my needs is amazing.
Make sure to head over to Landon's Youtube channel and Instagram page for a dose of inspiration and creativity!