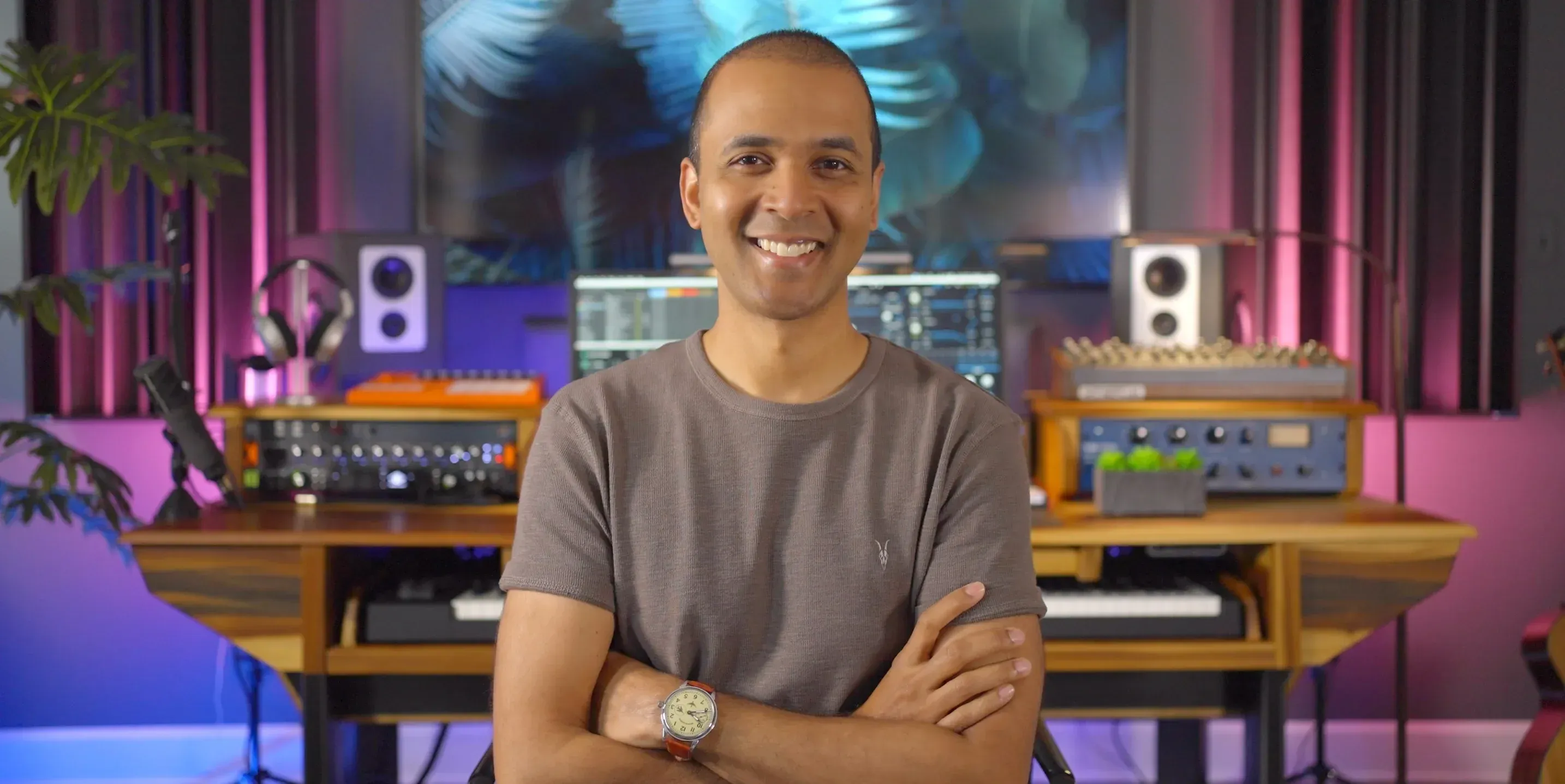 Sanjay C is a music producer with a love for all things music! His website and YouTube channel are a great resource to learn more about music production, latest gear, and latest news in the space! We wanted to know what he had to say about his experience as a music producer and what advice he has for those getting started.
How did your journey start in the music production space?
I took classical piano lessons for 10 years before I realized what I really wanted to do, which is write songs. That's when the motivation to create really kicked in. From that moment, I began learning everything I could to be able to record a full song. That was in the early 2000's, when it became a whole lot easier to record music with a computer. I had eMagic's Logic software and a few plugins. These days, YouTube is a major motivator. I make videos reviewing music gear, post some tutorials, and it really encourages me to keep learning and making more music.
What's your favorite part of music production?
My favorite part of music production is creating emotions out of nothing. It's about starting at zero and building something piece-by-piece until it makes me smile, dance, cry, or all three.
What makes a good music producer?
I end every video with the phrase, "Make the music YOU love." A good music producer produces what he/she wants, and breaks rules. One thing I've tried to convey to my viewers is that my way is not the only way. Experiment. All that matters is that you like what you hear. If you aren't achieving that, listen to music and mimic what you hear.
Tell us more about your working style.
These days I need to work quickly. I release one or two videos a week, and with a day job taking my 9-5 hours, I need to hustle in the evenings and on weekends. So speed is important to me. I like plugins and production tools that make my life easier and more efficient.
Why is having the right gear important in music production?
It doesn't matter what gear you own, it's how you use what you have. Cliched, but true. Learn how to use what you have to get the results you're looking for.
What tips do you have for someone starting in music production?
If I could give my younger self some advice, I would say, "Start sooner. Start now." There's no reason to wait. Time goes by too quickly, and there's no reason to wait until you know everything or you have everything you think you need. Also, there's an audience for everything. They'll find you.
What was your first impression of MonogramCC?
Honestly, my first impression of MonogramCC was , "Hey this actually looks really good. I wouldn't mind having this on my desk all the time." It helps that it does what it says on the box! I spent a little time configuring it for Ableton, and it hasn't moved from my desk since. I have so many controllers, but little space to spare, so I like that I don't need to give up valuable real estate.
How has the console complimented your workflow and helped it evolve?
The console gives me vital controls a few inches away from my fingers. I configured it to work with my workflow, not the other way around.
Don't forget to check out Sanjay C's Instagram and YouTube channel to learn more about music production!