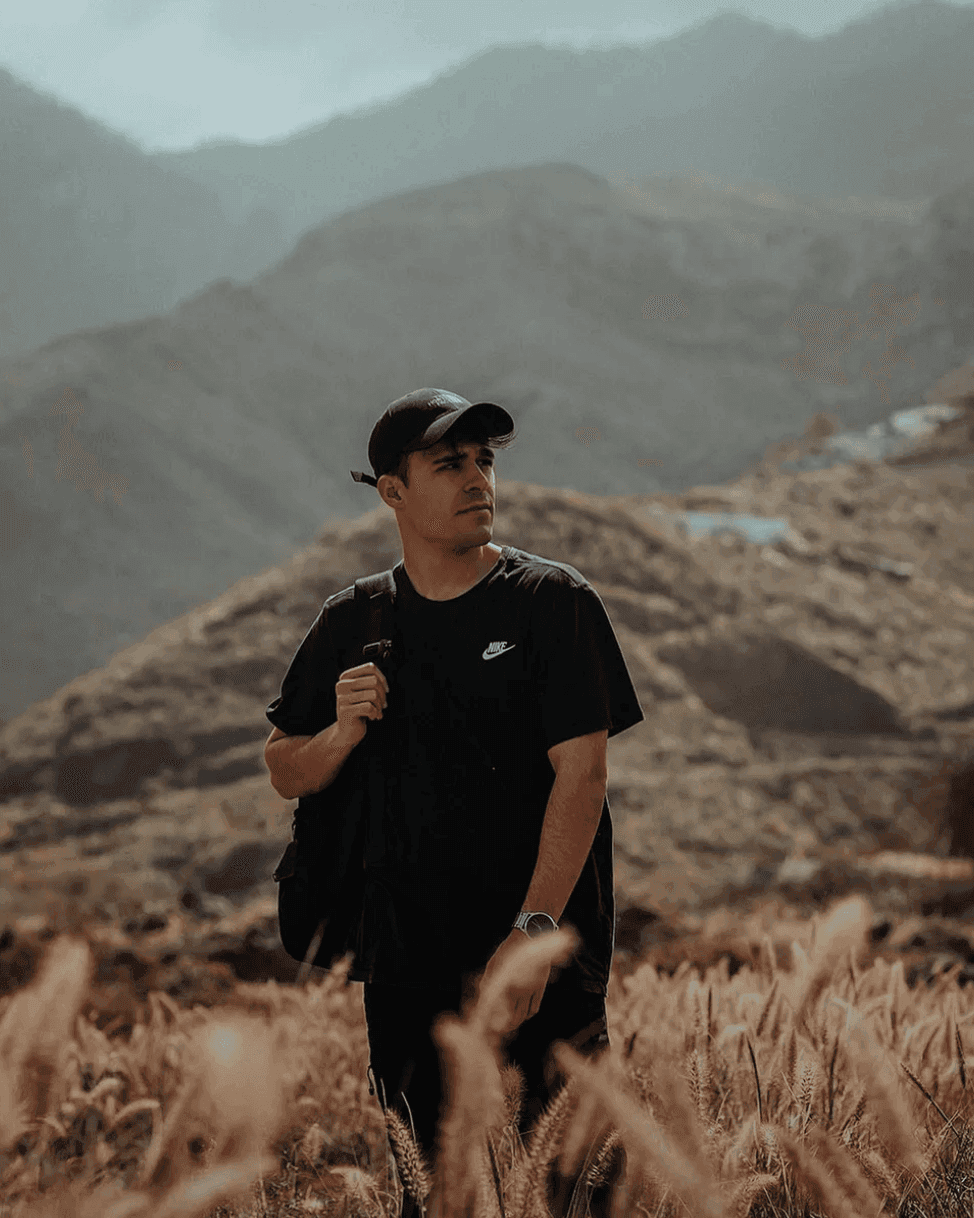 Uri Segura is a Barcelona based freelance photographer and visual storyteller whom we've had the pleasure of working with on multiple occasions. He specializes in travel, automotive, and commercial video production and photography. With storytelling as a key element throughout his work, his vision is to captivate his audience through color, aesthetic, and style. Let's dive in to learn more about his journey and process!
How did you get started in the creative space?
I've always been a very creative person. I used to play the guitar and produce music in a band back in the day and I got involved in everything related to the creative process. However, it all started during my college days when I bought my first camera while studying abroad in 2017 to document my journey through Europe and I totally fell in love with telling stories. Then, the global pandemic hit and I took the opportunity to improve my skills and learn more about the creative space.
What inspires you as a visual storyteller?
As a visual storyteller, I get my inspiration from all strands of life: movies, music, art, magazines, and connecting with like-minded people and friends. It is incredible how a song, a movie scene, or talking with a friend can switch your mind and inspire you to create!
How would you describe your style of photography and storytelling?
That's a good question! A lot of people would say my work is moody or cinematic and I think they're not that far from reality. Like I said, much of my inspiration for my style comes from the video space. I always use compositions and lighting techniques from movie scenes to tell stories through my photography. So, yes, I think I would describe my style as cinematic.
What's your creative process?
My creative process is very intentional. It's vital for me to conceptualize, structure and direct an idea. Planning is just as important as editing and that's why I write down my ideas as soon as I have one in mind, whether it is on a piece of paper or in my phone notes. This way I can structure them and plan each project in detail. Afterwards, I'm ready to purposely capture a photo the exact way I had it in mind, and then lastly edit it in post-production.
What's the number one tip you have for someone getting started in the visual storytelling space?
Go out and capture every moment around you. From the most mundane things to the most epic landscapes. I think you have to have a good eye and passion to discover great shots that mix well together and you have to practice, practice, practice.
How has Monogram made a difference to your editing?
Monogram sped up my workflow significantly. I'm the kind of editor that knows exactly how I like to edit my content, so I only touch certain panels or sliders in the editing software. With Monogram, I can easily set up all of it in the modules of my photo console and edit an image within 2 taps!
What's your favorite Monogram feature and module?
One of my favorite Monogram features is being able to add presets or modifiers in different dials. Also, I really like to use the orbiter module for different purposes like cropping. It's very useful and intuitive!
Check out Uri's Website to see his work, including this Instagram video he made for Monogram. Make sure to keep an eye out for more awesome content he'll be making for Monogram in the future!