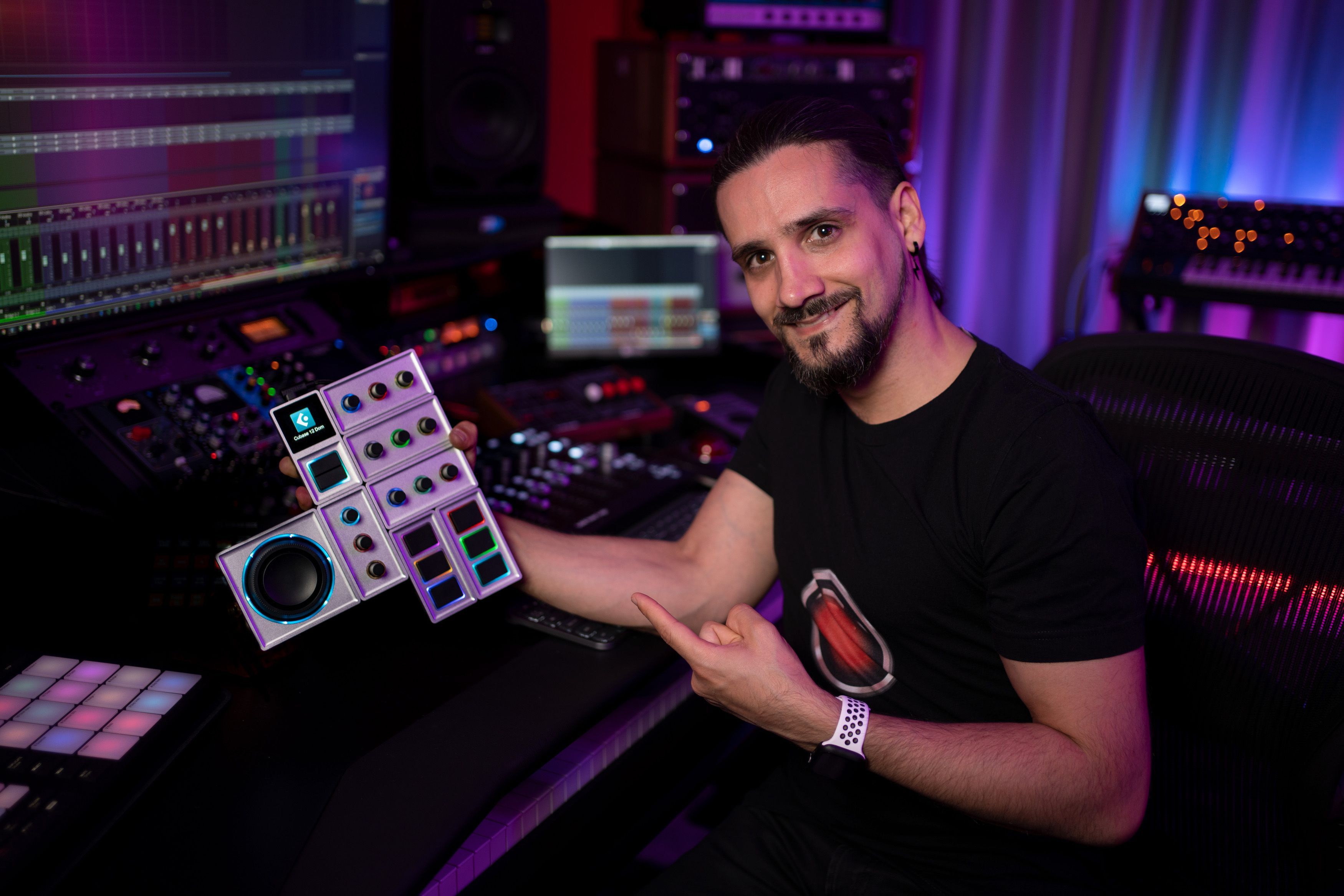 Dom Sigalas is a film composer, music producer and musicologist with over two decades of experience in music production, mastering, mixing, and sound design. His YouTube channel is a place where he loves to share his knowledge of the audio space along with his favorite gear, tips and tricks of using Cubase, and audio secrets!
When did you start composing and who or what was your influence?
I started writing music when I was around 7-8 years old with my dad's old Yamaha PSR-60 keyboard. I was recording on cassettes back then, multitracking was a challenge! I was inspired by pop and rock artists and loved bands like Queen, Deep Purple (all the classic rock stuff!) as well as artists like Michael Jackson. At the same time, I had a huge love for Bach, Beethoven and Mozart.
What's your favorite part of audio production?
This is one of the hardest things to answer! I cherish every part of the process, it's a journey for me. If I absolutely had to pick one, it would be the production and composition/songwriting phase. Having all those creative juices flowing! But I have tons of fun with mixing and mastering.
Tell us more about your creative process when composing new music?
I like to start things in my head or while sitting in front of a keyboard. I don't like using my mouse when composing, I just sit on the piano, load up an inspiring sound or synth (or create one!) and start playing. I find this to be the most fulfilling way to compose.
What's the most important thing when it comes to starting out in the audio production space?
Learn, learn, learn. Be efficient, and train yourself to do your problem-solving. Become an expert on googling for solutions. If anyone can find the solution to a problem you should be able to find it too! Always evolve as an engineer, and musician. Educate yourself and make yourself indispensable.
What would you consider the most challenging aspect of composing music?
Anything that stops you from being creative. Technical issues, not having the right tools to perform tasks quickly without thinking. I spent years trying to make my setup functional to the point that everything is at my fingertips and all the technical hiccups are eliminated. I always experiment with software and hardware to make my creative life easier.
What was your first impression of MonogramCC?
The first thing that I thought to myself was: "finally, this is a quality controller!". The build quality on a controller is extremely important in my opinion. You will be using it daily! The other thing that I really appreciated was that it is so well thought out. It has everything I need: buttons, sliders, encoders, XY controllers, color coding for everything but at the same time, nothing that I don't need. Unnecessary bells and whistles can actually ruin a mix accidentally.
How has the console complimented your workflow and helped it evolve? (as part if the answer ideally you can frame your music production and composition workflow and how your Monogram Console has integrated into it).
Monogram CC has become an integral part of my workflow. I use it for production to control synths and libraries, for mixing to control plugins and after the introduction of Midi Remote in Cubase 12 it can control pretty much everything in Cubase. It feels like an extension of my DAW. I also love its modularity. I have one set up for mixing, and another setup on my master keyboard for controlling sample libraries with the sliders. I am a controller enthusiast so I've used tons of controllers, the Monogram CC is here to stay!
Be sure to check out Dom's YouTube channel for more great audio production content! If you're interested in learning more about how he uses Monogram in his workflow, check out his first review here or if you're interested in how he uses Monogram with the latest version of Cubase, watch it below!