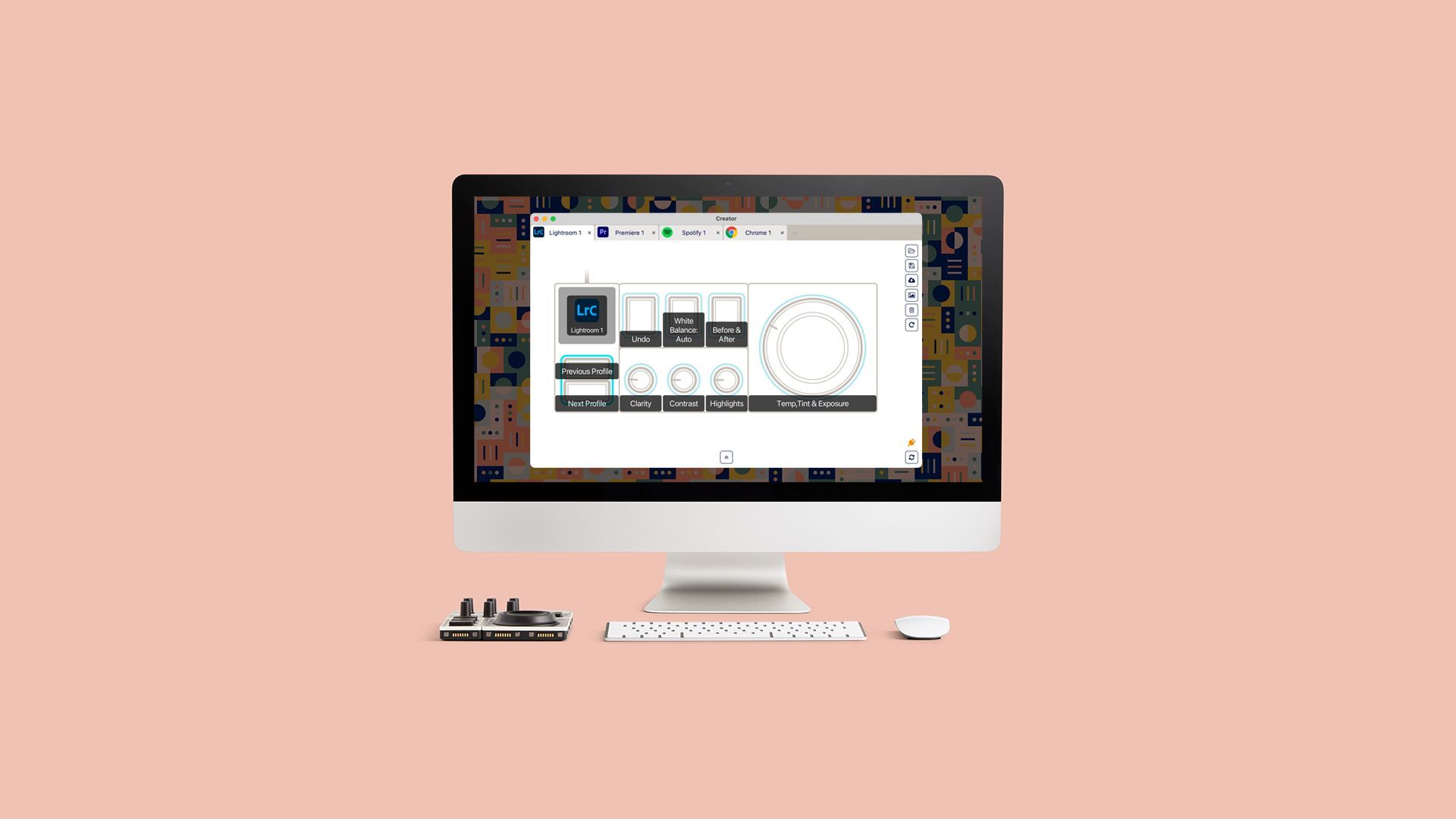 More than it meets the eye - inside the Monogram experience
Learn more about how we create software experiences
Product | 2 min read
, Updated
Scroll to next section
Creative Console is more than just the hardware. The powerful Monogram Creator app, included with every Creative Console, provides the seamless interface for integrating tactile control directly into creative software. Monogram Creator forms the cornerstone of our product lineup and is at the heart of Monogram's reimagined creative workflows used by professionals every day.
The magic is hidden in plain sight – the integrations we develop for apps such as Lightroom, Photoshop, and Premiere Pro give users unparalleled control through Creative Console. These integrations, sometimes called plugins, are tailored to individual apps based on their specific workflows and processes. Some are even custom-tuned to provide the perfect amount of adjustment faithful to human intentions.
Although complex to develop, these integrations enable access to functions that aren't available with keyboard shortcuts or even the mouse. For example, creating adjustment layers in Photoshop, and labeling clip colors in Premiere Pro. We continuously maintain support for these applications within our Upgrade Packs. Upgrade Packs provide software updates specific to our integrations which include support for new features and ensure compatibility with the newest releases from our partners.
We collaborate directly with partners such as Adobe to remain on the bleeding edge of creative workflows. Creative applications are constantly bettering their software and becoming more complex with new features. Meanwhile, our integrations may have features or bugs that depend on support from our partners. In this case, we work with our partners to resolve these issues. Adding to the challenge, different integrations require the use of different programming languages. There are more than eight programming languages used throughout the Monogram code base. Despite this complexity, Monogram stays up to date with these changes to enable the best experience possible for our users so it always "just works".
Monogram Creator continuously evolves to meet the needs of our customers and our software team is always working on new features, bug fixes, and ensuring compatibility with your favorite creative apps.
Together, our integrations and Monogram Creator app deliver an enriching editing experience on top of the joyful Creative Console hardware. In fact, you can test drive our latest features by joining the Monogram Beta program. We look forward to seeing you there!
The creative process is iterative and evolutionary – software development is no different. In our next post, we will take a look behind the curtain on how we develop software at Monogram with a lean team.