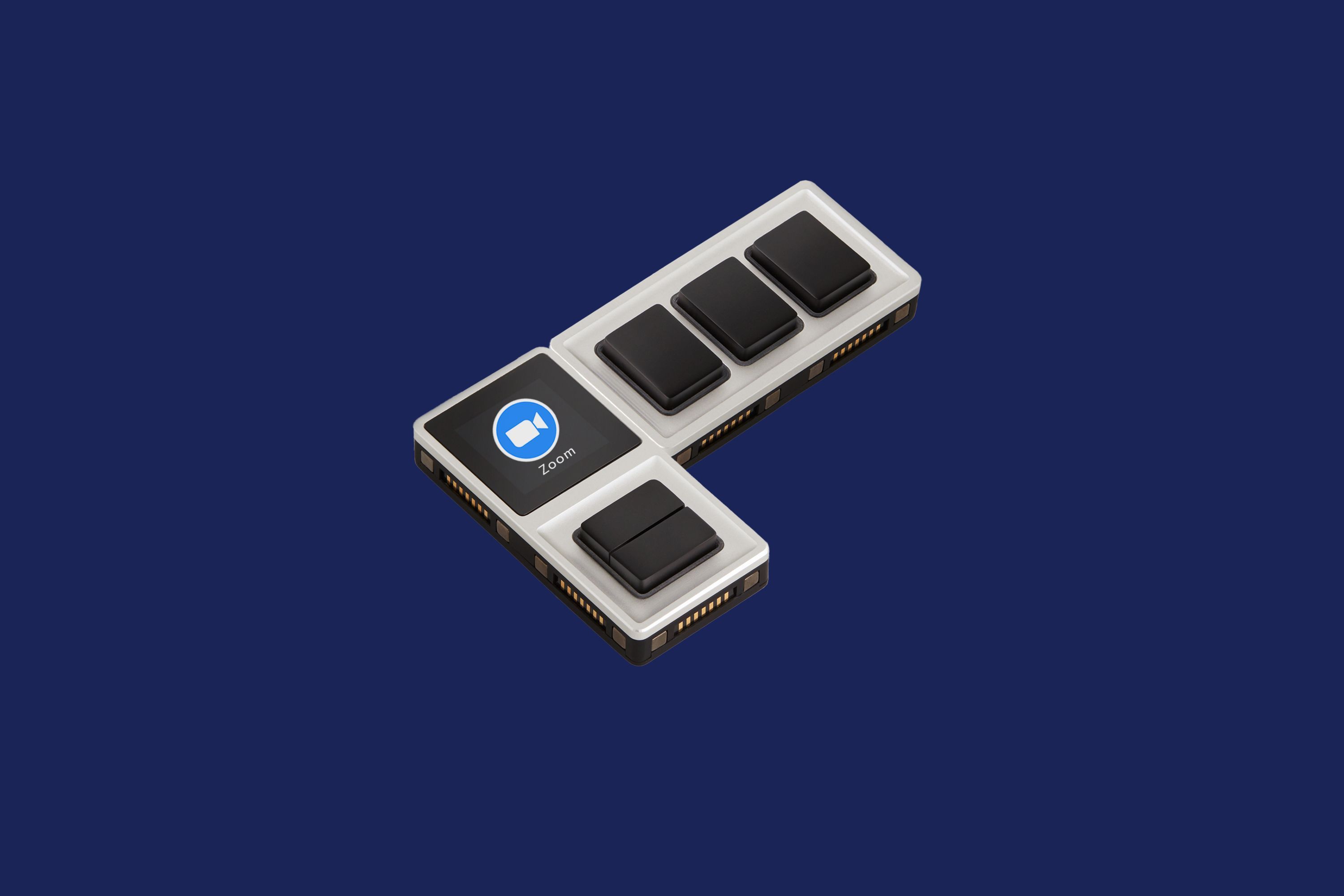 Earlier this month we added a brand new console to the Monogram lineup; Mini Console.
Mini Console is the 4th in the lineup and is specifically designed to provide access and remove barriers to apps that are used by everyone (Creator or not).
The path to create Mini Console started by listening to thousands of customers since we started shipping Monogram in November 2020, and there were 3 main themes that we gleaned:
#1 - User Feedback #2 - Product & price point #3 - Tailored Solutions
User Feedback Drives Decisions
A few times each year we ask our newest customers to complete a survey that asks a variety of questions across software, hardware and marketing. As the pandemic continued we started to notice a trend and that our customers were looking to expand the workflow they have with Monogram in creative software to apps that they use for things like meetings or listening to music.
Enter everyday essentials. Based on this info, the first thing we did was look at how Monogram Creator (our desktop app) could integrate and work to control some of the most popular productivity apps like Zoom or Google Chrome. We quickly realized that many of the most common features these apps provide could be assigned to Essential Keys and used as dedicated controls at your fingertips. We took 6 of the most commonly requested app integrations from these surveys and designed pre-built profiles that could easily be assigned and set up in minutes. These apps are available to all existing customers as a software update and come included with any new console purchase.
Less Can be More
We're consistently monitoring the PC/Mac peripheral space and we know that our products are a premium but accessible price point to most customers. However, not everyone in our potential market wants access to or uses the creative apps that the existing Monogram product lineup offers access to.
That got us thinking. How could we take the essential integrations we had just created and use the benefit of Monograms modularity to create a new product that would give you the function potential customers want and reduce price point. The answer? Mini Console. Five dedicated buttons for essential apps like Teams and Spotify, with the ability to expand both hardware and software for each customers needs.
Our Software is Powerful
Monogram Creator app is an evolution from our previous product Palette app, which came with our first generation Palette Gear hardware. Over the years our software team has worked very closely with teams at Adobe, Capture One and others to develop incredibly powerful native integrations for creative software. Customers have received continuous updates and improvements as we listen to customer feedback and work with these 3rd party teams.
Our goal is to always provide customers with choice. After all, we are a team of creators and understand that everyone's workflow is different. When we developed the plan to launch Mini Console, one thing became clear. If we want to provide tailored solutions for our customers and also create a more accessible price point then we should also provide the ability to choose how and what you use Monogram for.
With Mini Console, we've lowered the product price in order to provide just that. Now, customers get access to all of the essential apps included with Mini Console and also have the ability to add more modules or add software upgrades to unlock additional apps and features. Each year, we will release new packs with the latest and greatest feature additions and improvements we've worked with 3rd party teams to create. Every Mini Console comes with a 3 month trial of every app Monogram Creator offers, and then customers can simply choose to purchase one (or all) of three packs: MIDI, Photo, or Video. Each enables thousands of new functions and integrates seamlessly with creative apps.
**We're incredibly excited about Mini Console and we hope you are too. Mini Console starts at $149 USD and Upgrade Packs start at just $29. **